Greater accuracies, faster cycle times, and better surface finishes are all byproducts of choosing the right workholding solution for gear production.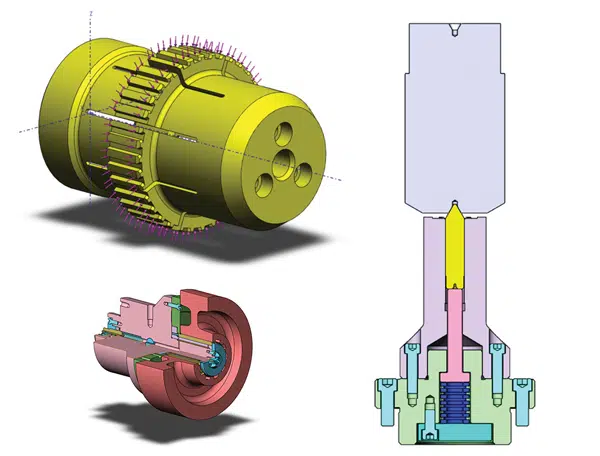 As I sit down to write this article, I realize that in one week I will have spent 35 years of my life manufacturing and designing chucks. I began working here at Speedgrip Chuck, Inc. in March 1979, shortly after leaving the military. My first position here was as a machinist, working nights while attending college classes during the day.
Several years later I was asked to come into the engineering department as a detailer—later my responsibilities changed to being a designer, and now to my present position of chief designer for Speedgrip, Cameron, and Madison Face Driver.
I have seen great changes in my various positions here: from running numerous machines throughout the manufacturing process; to drawing on the board for several years; to the transition of 2D CAD use. Today we have very powerful 3D CAD, FEA, and simulation software used to design our chucks. Click here to read the full article.