Speedgrip Chuck Company delivers premier engineered workholding solutions for manufacturers.
Our products deliver the highest levels of quality and productivity for customers in every industry where metal cutting is a part of the manufacturing process. Our highly qualified and solution oriented engineering staff designs solutions which hold tight tolerances, help you make the best parts, and deliver efficiency to the manufacturing floor.
All Speedgrip products are produced in our 43,000 square foot facilities in Elkhart, Indiana. We offer responsive delivery schedules and we ship your order on time. Speedgrip's commitment to quality and customer service is unmatched.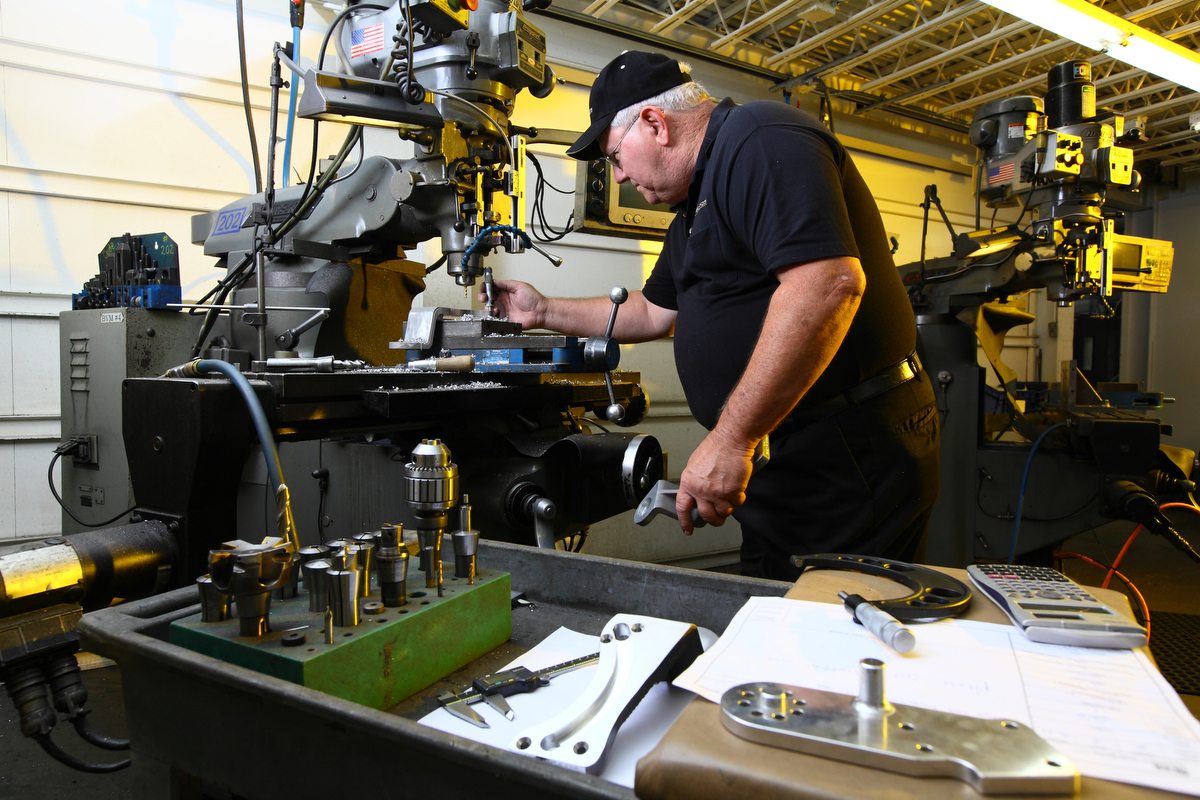 ---
Founded in 1946, the Company was family owned until 2015 when it was acquired by the Stratford-Cambridge Group, a boutique private equity firm based in Plymouth, Michigan.
What Client's are Saying.....
"Hello Speedgrip, Wanted to let you all know that we are very impressed with the customer service and response time we have received. I am a primary purchaser for Sandvik Coromants Engineered Tools Division. I have been working with Barry Neilson and Stephanie Makin and have not seen this level of customer service in a very long time! Thank you!"
~Sandvik
---
"This company is the best. I had a project where I needed ZERO runout on an old CNC lathe. By working with these folks I was able to hold a +/- .01 microns with a 16 Ra. They are happy to teach you how to achieve your needs."
~Mike Bissonette
A LETTER FROM THE PRESIDENT
06/01/2022
Valued and Prospective Customers, Suppliers, & Partners:
Speedgrip Chuck is a 76-year-old family company with the vision to become the preferred workholding technology brand and supplier of choice for those who machine parts.
We are currently moving through an important leadership and cultural transformation. This critical evolution of the company will see us embark on a challenging journey of continuous improvement.  The aim of this journey is to exceed the expectations of our customers, employees, and shareholders alike.
Our core values are important to us, informing our decision making and daily actions in the operation.  We, of course, start with safety and value our employees and their families.  Our #speedgripsafe initiative is designed to ensure that we have no injuries, illness, or lost time due to circumstances that may be prevented.
At Speedgrip we value efficiency and realize that we must accelerate our continuous improvement efforts to work against the increasingly negative economic factors we face today.  These factors including inflation, workforce attrition, and long lead times can only be overcome by lean thinking.  We are now beginning to teach and institutionalize lean manufacturing concepts, starting with 5S, to bring our shop and delivery performance up to more competitive standards.  Our aim is to reduce lead times and improve our customers' experience, from the quote process all the way through to our service after the sale.  To that end we are now rolling out our #speedgriplean philosophy to increase velocity, learning, and efficiency in order to quickly solve problems and keep work flowing in the factory.
Our goal, moving forward, is to increase transparency, communication and share more of our future plans with you.  We welcome your feedback along the way and appreciate your continued support as we work to exceed your expectations.
Please join me in thanking the hard-working people of Speedgrip Chuck, our suppliers, sales agents, and other partners for taking the challenge of advancing our company to world-class standards and for showing up every day no matter how tough things get!
Respectfully,
Jim Tanner, President
In 1946 founder Richard Ernest began manufacturing the standard line of Single Taper chucks and collets designed by his father Fred Ernest. The company grew, developing a full line of internal and external gripping standard and custom built workholding products.
In 1965 Speedgrip Chuck moved to the then-new present facility and continued to grow in size and workholding product line development.
In 1973 Gary Renaud, (son-in-law to Mr. Ernest) acquired ownership of Speedgrip Chuck, furthering continuing the family owned and operated tradition.
In 1994 the Cameron Company, with a full line of hydraulic chucks and arbors, and Madison Face Driver companies were acquired further adding to the available workholding product lines.
In December 2015, the Stratford-Cambridge Group of Plymouth, MI purchased the Speedgrip companies, operating with the same management, at the same facility, and continuing on the well known and established workholding tradition.