I've said this before, but it really is fun to be a chuck designer.  We never know what new challenges await us when we open up a request for quote folder that has come over from our sales department.  Our customers are continually asking us to help them push the envelope.
In this blog post, I will share two quote requests from the past week in which we attacked problems from a little different angle than we had done before.
In the first, our customer wanted to hard turn (face, turn, and bore) a bevel gear. The gear had a large number of fine teeth in it. The small teeth eliminated some of the more usual methods that we would use for an application of this type.
We decided to make a high precision part nest for the part to rest in, and then face clamp the part in order to hold it, but this presented a problem of its own.  In a horizontal lathe, it would be dangerous for the operator to have to hold the part in place while the clamps were actuated, so we designed a center plug with spring loaded plungers which would hold the part in place while the clamps actuated, and then retract out of the way, so that the full bore of the part could be machined.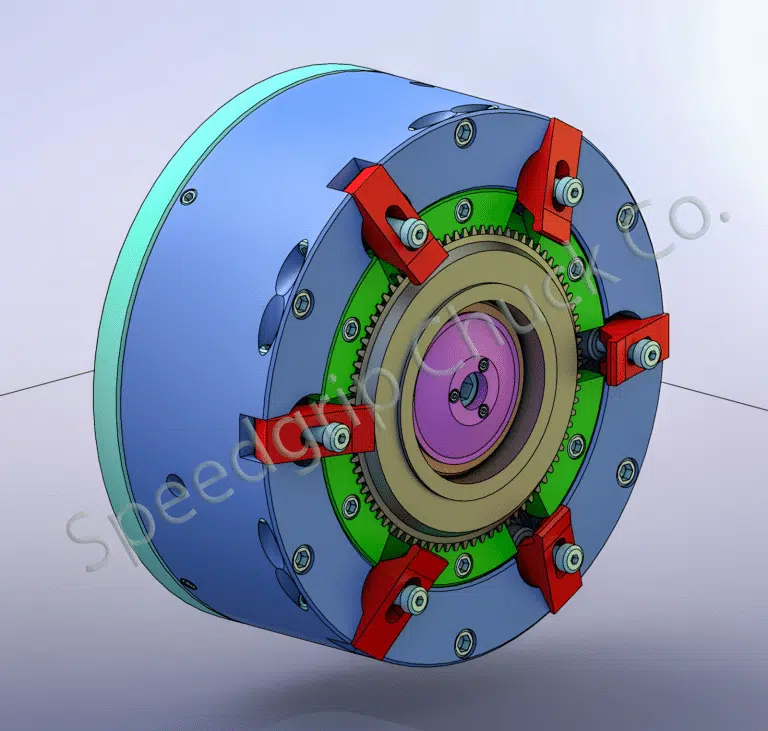 In the second application, our customer is building a special machine to roll form thin walled parts from tubing, and then cut them off.  We were asked to provide a self-contained 2-way hydraulic external collet chuck.
We decided to adapt our standard off the shelf OD-3000-DL chuck to a custom donut style hydraulic cylinder.  The cylinder was specially engineered for the high torque requirements and unique mounting associated with the application.  The use of our standard OD-3000 collet chuck ensured availability of immediate delivery of on the shelf collets in case of future changes in the customer's requirements.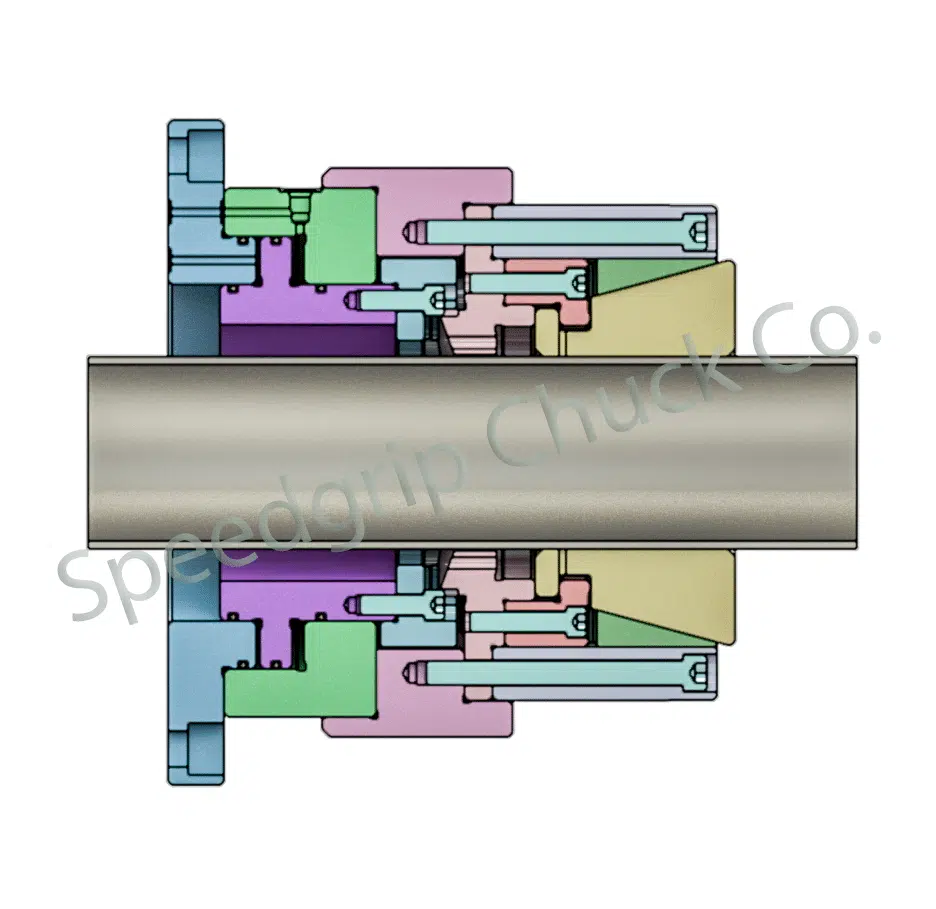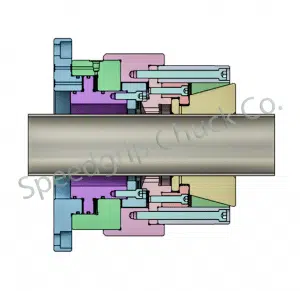 We have a wealth of special chuck design experience and a broad line of standard products from which to draw upon in solving work holding challenges.  Let us show you what we can do.
Dave Stokely
Chief Designer
Speedgrip, Cameron, Madison Face Driver