SPECIAL FEATURES & COATINGS
Discover excellence through Speedgrip's diverse features and coatings, ranging from versatile designs like chamfering to coatings that provide unparalleled wear resistance, part protection, and corrosion resistance.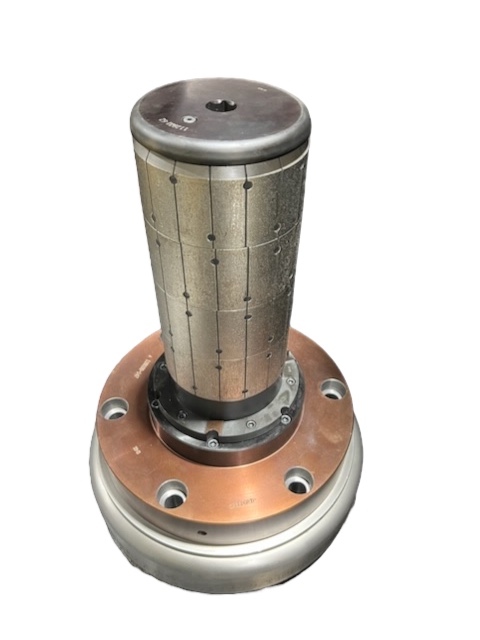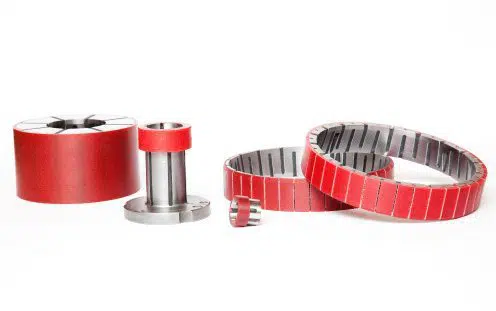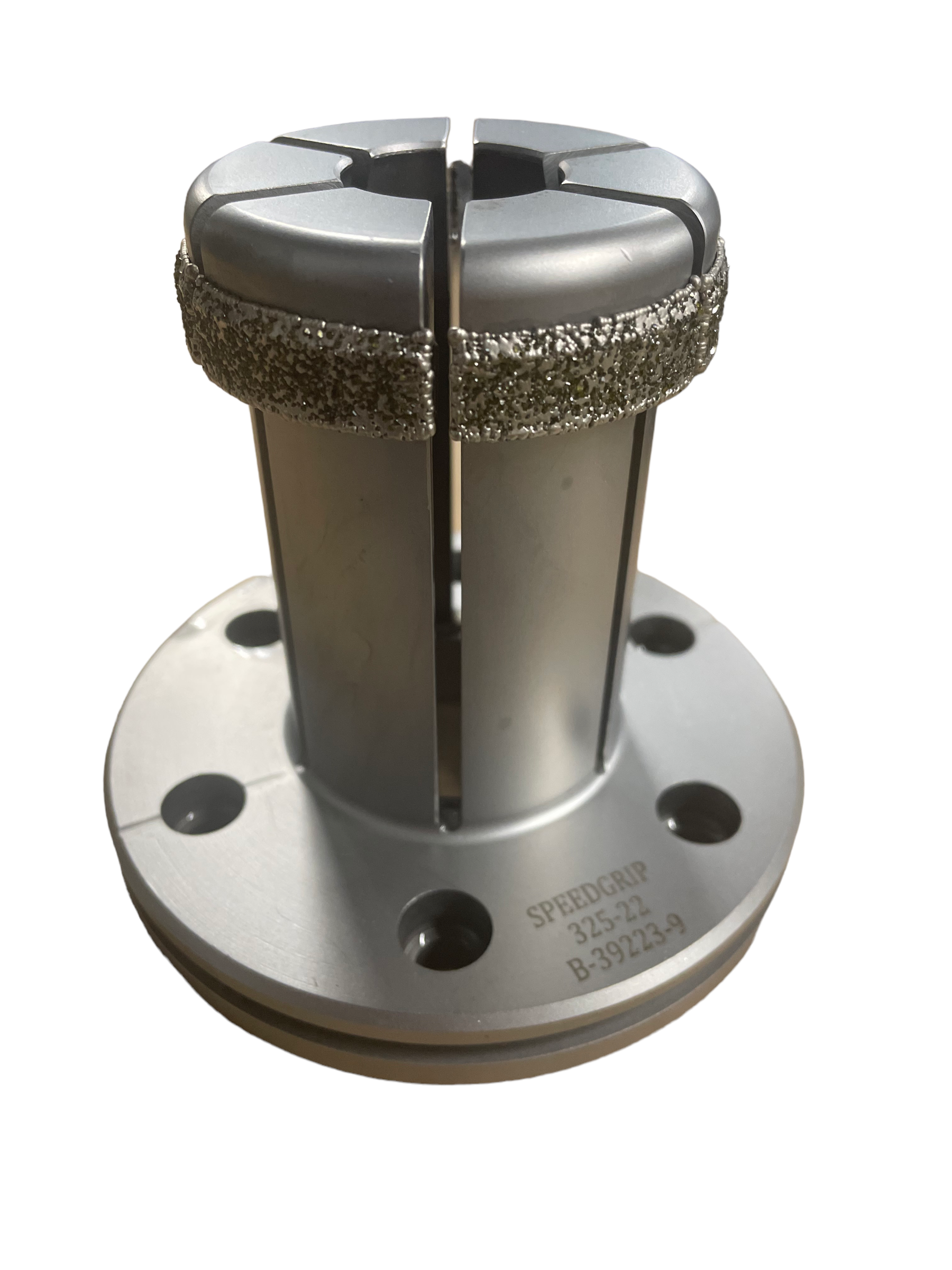 Features
Chamfer & Steps - Collets can be chamfered or stepped to provide part and/or tool clearance.

Tapered - Collet OD or grip area can be tapered up to 7 degrees to match part and hold effectively.

Splined - Tooth configuration can be ground on the OD or in the ID for gripping the pitch diameter of the part.
Coating Options
Carbide - Applied to grip surface of collet (ID or OD gripping); creates a sandpaper type of finish. Significantly reduces slip- page of parts. Can also be applied to workstop surface. Is approx. .003 build-up per side, hardness is R/C 70 scale, wear resistant, and can be reapplied.

Diamond - Similar results as carbide but is extremely wear resistant.

Urethane - Molded directly to grip surface (ID or OD gripping) and greatly reduces marking of highly finished part surfaces. Various durometers are available (90 "red") Clear / natural a harder and reduces imbedding of chips and grit.
*can also absorb so irregularities in bores for improved machining results.

Copper - Deposited to grip surface of collet to reduce marking of part similar to urethane coating properties.
*can be used to reduce sticking of splatter in welding applications.

TiN Titanium Nitride - Gold finish that resists wear and has corrosive resistant properties.

Black Oxide - General black finish with corrosive resistant properties.