CAMERON SABERTOOTH™ CHUCKS & ARBORS
Our Sabertooth™ is a unique, versatile, and powerful internal gripping chuck or mandrel. It has a series of short tapers that creates a continual grip to the entire length of the sleeve (collet) or stack of sleeves making it ideal for long and thin parts.
A full line of stocked chucks, mandrels and sleeves from 1/2" through 8" on various tapers sizes and diameters is available with single or double stacked sleeves. Generous expansion with pullback or non-pullback is also available as needed.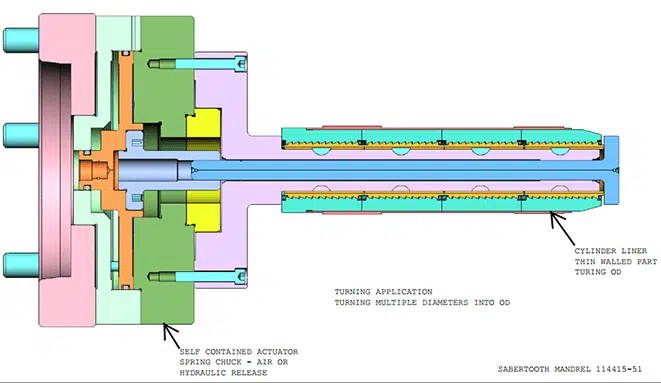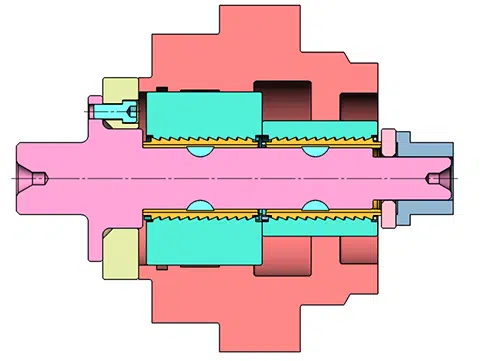 A family of shorter parts can also be gripped on the same arbor without concern of over expanding the uncovered area. This is the only expanding chuck on the market that has this attribute.
Our engineers design for specific applications using 4 or more sleeves stacked for extremely long parts. Multi-diameter expanding sleeves can be used gripping in more than one diameter for greater part engagement and rigidity. Our engineers can offer Engineered Solutions for your Precision Workholding needs.